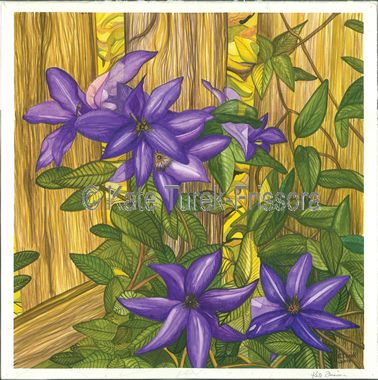 My Clematis

This work was inspired by my own flower garden. The way the sunlight was filtering through the wooden fence posts in the background and how that light played with the coloration of the flower petals and leaves was magical. This piece was purposely portrayed in a highly stylized form; unnatural, yet natural. [watercolor painted in 2014 and awarded the Best in Show at the Great Stoneboro Fair in 2014]

Shown at Sans Moca Gallery 2016

Full size high-quality prints available for purchase, price $140 + shipping and handling

Actual print size 14.5" by 14.25" print paper size 15.5" by 15.5"